The most beautiful Christmas store.
Come and live the experience!
Dive right into the magic of the holidays by visiting our fabulous Christmas store in Laval! You'll find all the Christmas decorations and ornaments you will need to create the warm and festive atmosphere you're looking for. 
Be inspired by the different styles of decorations we offer in our Christmas store, and let our experts guide you in your search. They will advise you on the best types of trees, ornaments, lights and ribbons to use to make spectacular indoor and outdoor Christmas decorations.
For those who are in a hurry, they will lead you through the beautiful ''ready-to-hang'' section! Not sure yet what style you want to go with for your Christmas decorations? We've prepared an article on different styles of Christmas decorations to guide you. Now, all you have to do is make your choice and head to our Christmas boutique right away.
Let us help you bring your ideas to life and design a holiday decor that will amaze children and adults alike by visiting the largest Christmas decoration store in Laval.
Our Christmas decorations offered in store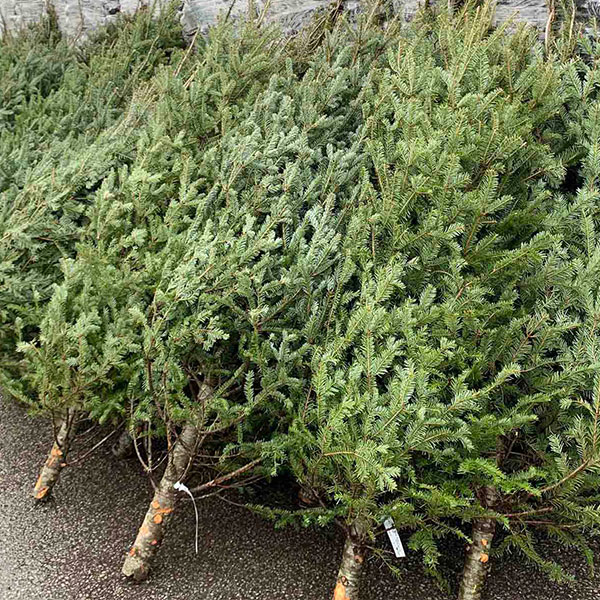 Nice selection of natural Christmas trees for sale. Find your natural Christmas tree for indoor or outdoor use, and relive the magic of your childhood Christmas tree! To make the right choice of tree, read our article.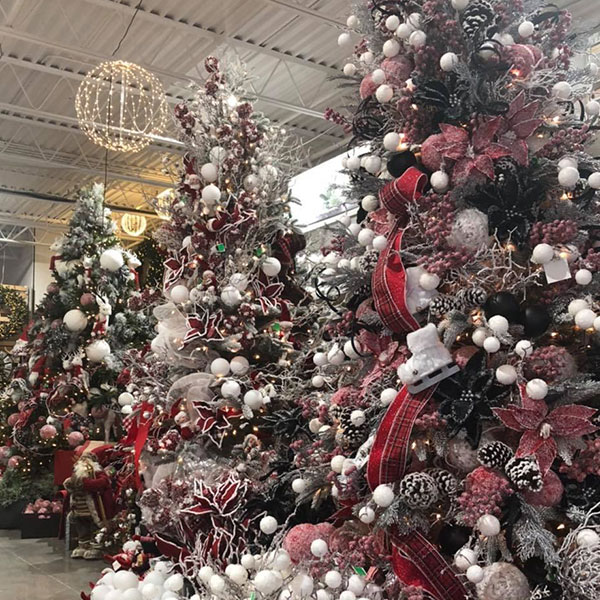 Artificial Christmas trees
Incomparable inventory of artificial Christmas trees. Also, find all the decorations for your Christmas tree, whether you are looking for ornaments, a Christmas tree topper or skirt. We also have artificial trees with integrated lights.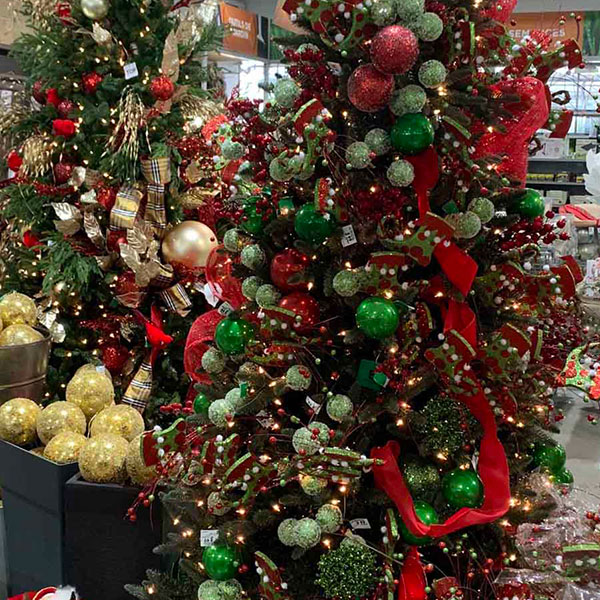 The tree needs balls! Discover a multitude of Christmas ornaments: small, large, glass, plastic, of every colours! We also have giant luminous Christmas ornaments for the outdoors.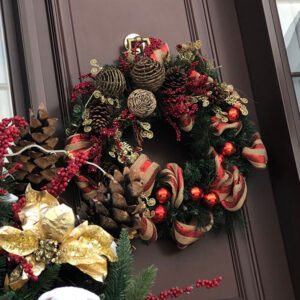 You want an original Christmas wreath? Look no further than our Christmas store! We have luminous Christmas wreaths and giant wreaths for your home or your business.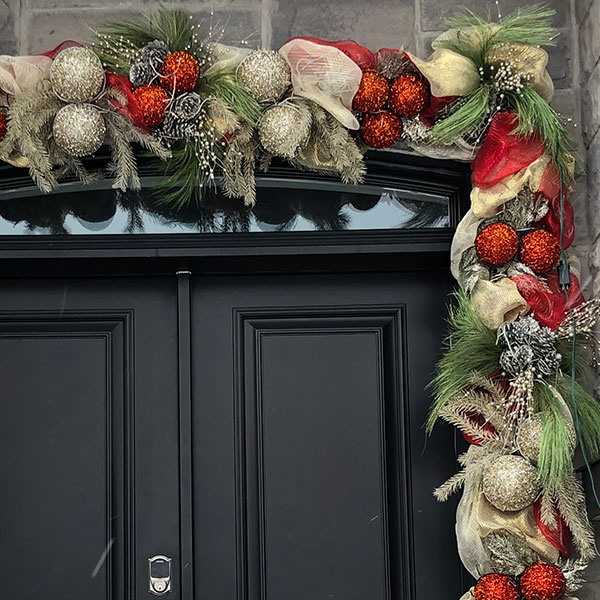 Our store is overflowing with Christmas garlands for the tree and the creation of your warm and magical decor. Add a touch of magic with Christmas lights garlands for the stairs and around windows and doors.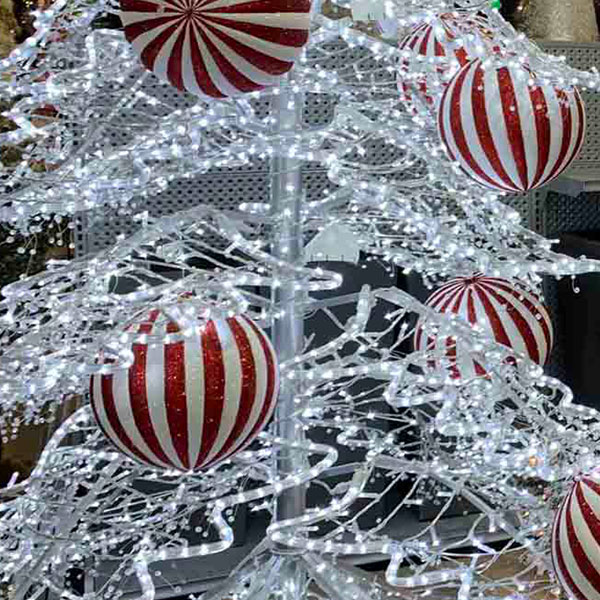 For a bright holiday decor, we have different types of Christmas lights that will illuminate your home. Create a colourful Christmas, inside and out, with the best Christmas lights for the tree and other festive decorations.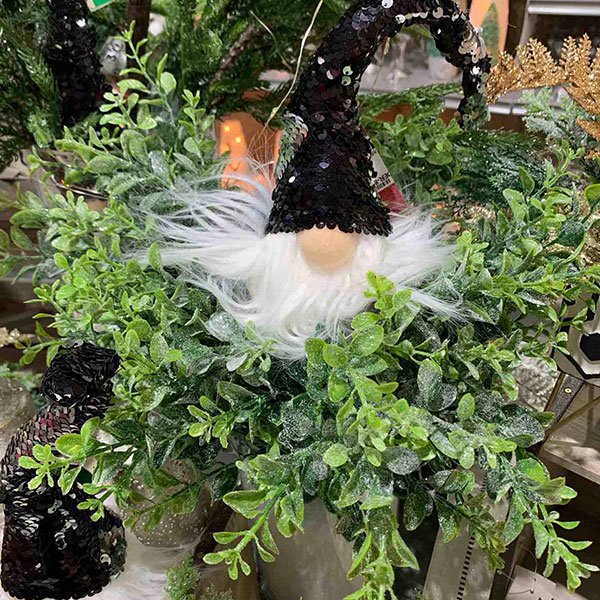 Christmas flowers and plants
Poinsettias, Christmas Cacti and other Christmas plants: we have the best selection. A gift that is sure to please.
Don't forget to include flowers to your Christmas decoration, read our article on the subject!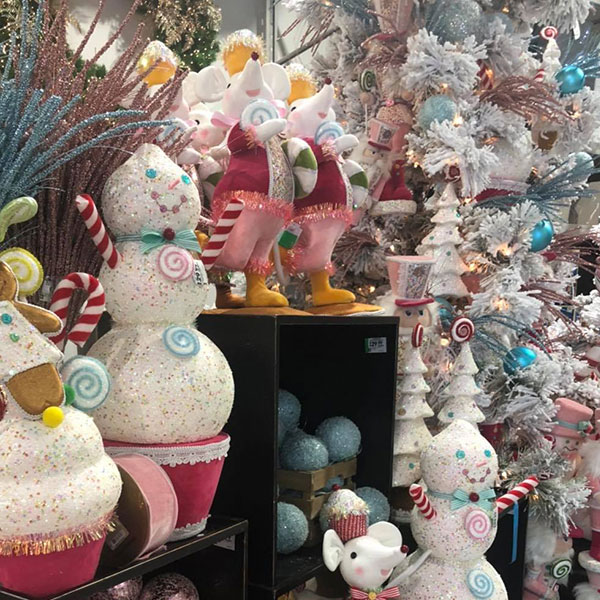 To create your Christmas decorations or to give them the final touch, we have hundreds of ornaments for the tree, accessories, characters and other pieces of the Christmas Village.