Cedar hedges are well known and regularly act as fences around the garden, creating a very interesting plant wall to mark the boundaries of the land, of course, but also as a privacy barrier with the neighbours. Within the landscaping itself, various plants can be used to create hedges or borders that delimit the various living areas of the yard. In addition to providing structure, these elements add colour, depth and beauty to your landscape design. Here are some plant ideas to use in order to highlight the different areas of your yard.
If you want your hedge to be covered with flowers during the summer months, there are several shrubs that play this role beautifully.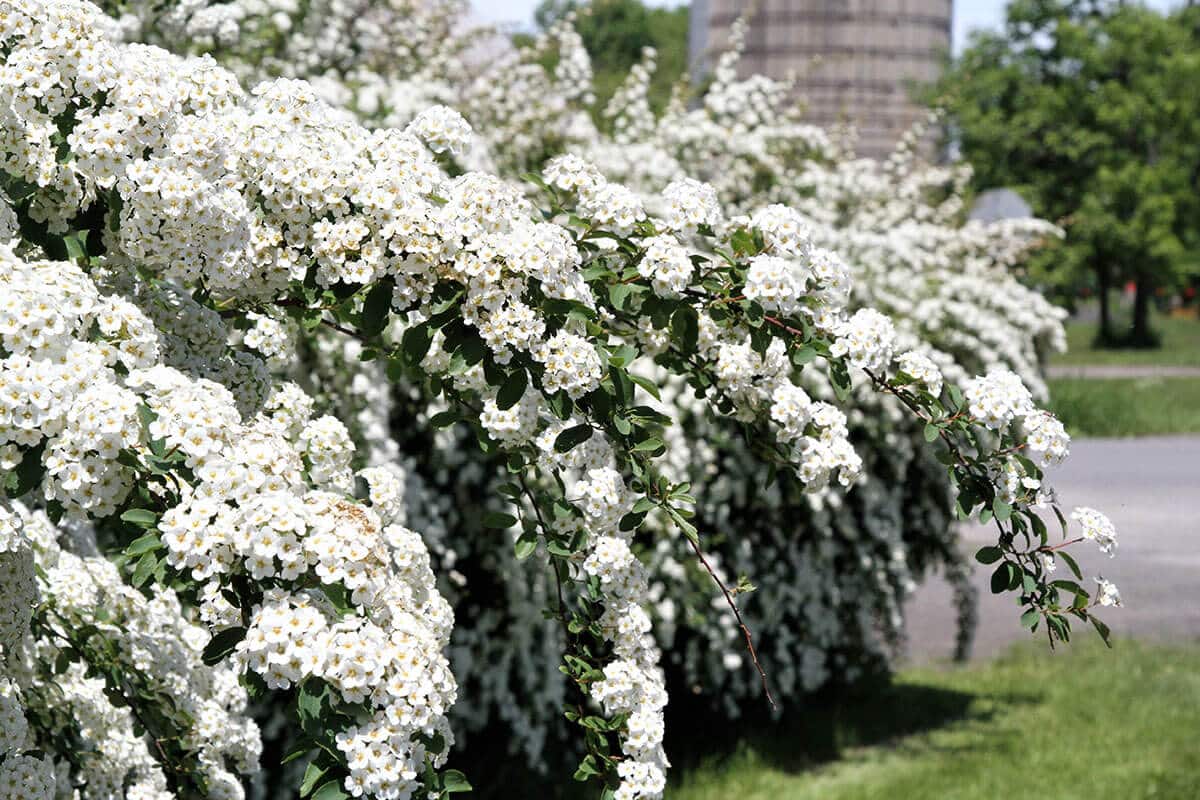 Vanhoutte Spirea
It is not called Bridal Veil for nothing: its white spring flowers are impressive. Its compact habit and beautiful drooping stems, which can be pruned if necessary, make it a very good hedge plant.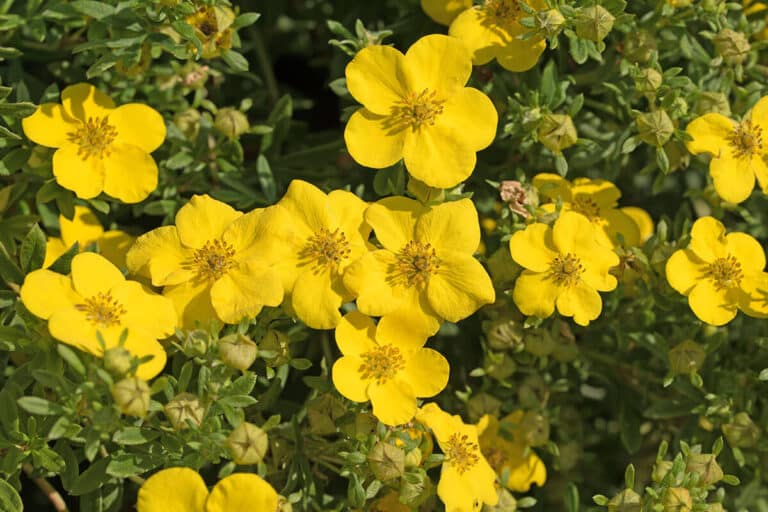 Potentilla fruticosa
This native shrub is loved for its beautiful bright yellow blooms that last for weeks. The small flowers that cover the plant attract butterflies. Easy to maintain, it grows to about 1 meter when mature.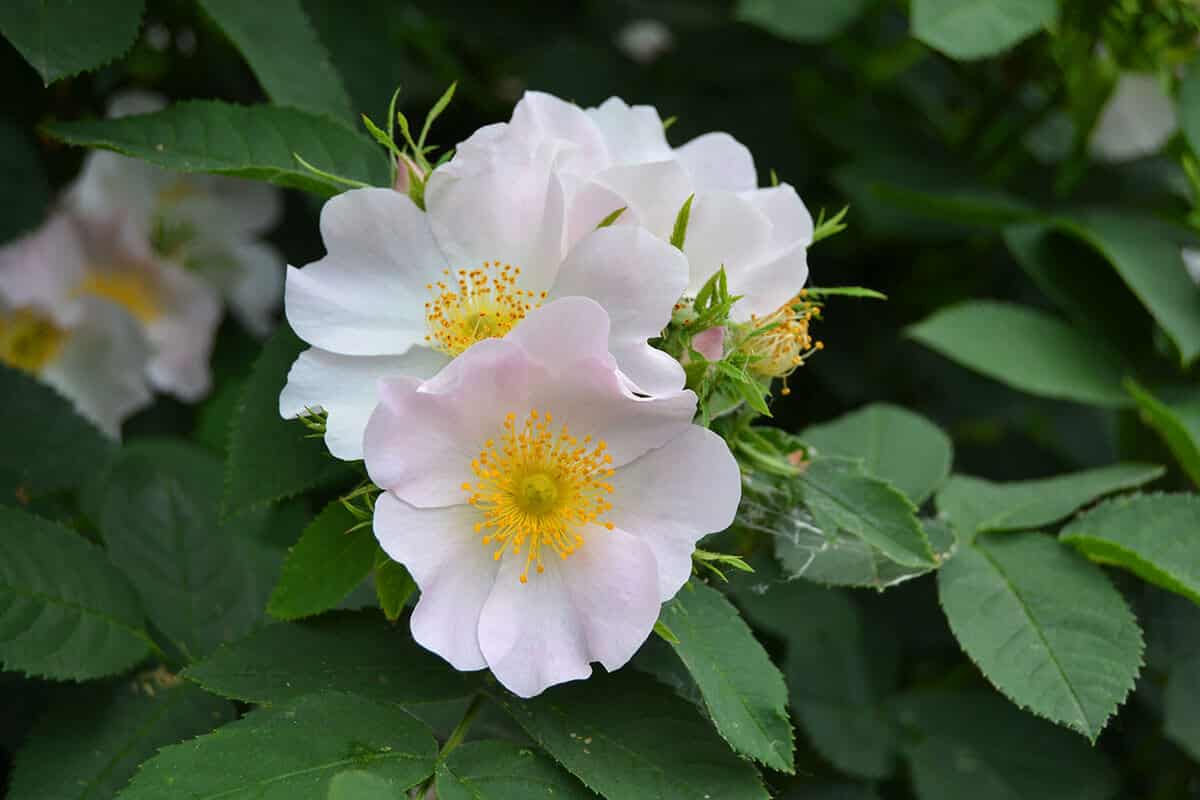 Shrub roses
There are several varieties of very resistant shrub roses that make beautiful flowering hedges in different colours: white, pink, yellow, red. Beware of insects and keep a close eye on them.
If you are looking to hide a foundation or create a neat pathway, there are some very interesting deciduous shrubs to create your hedge.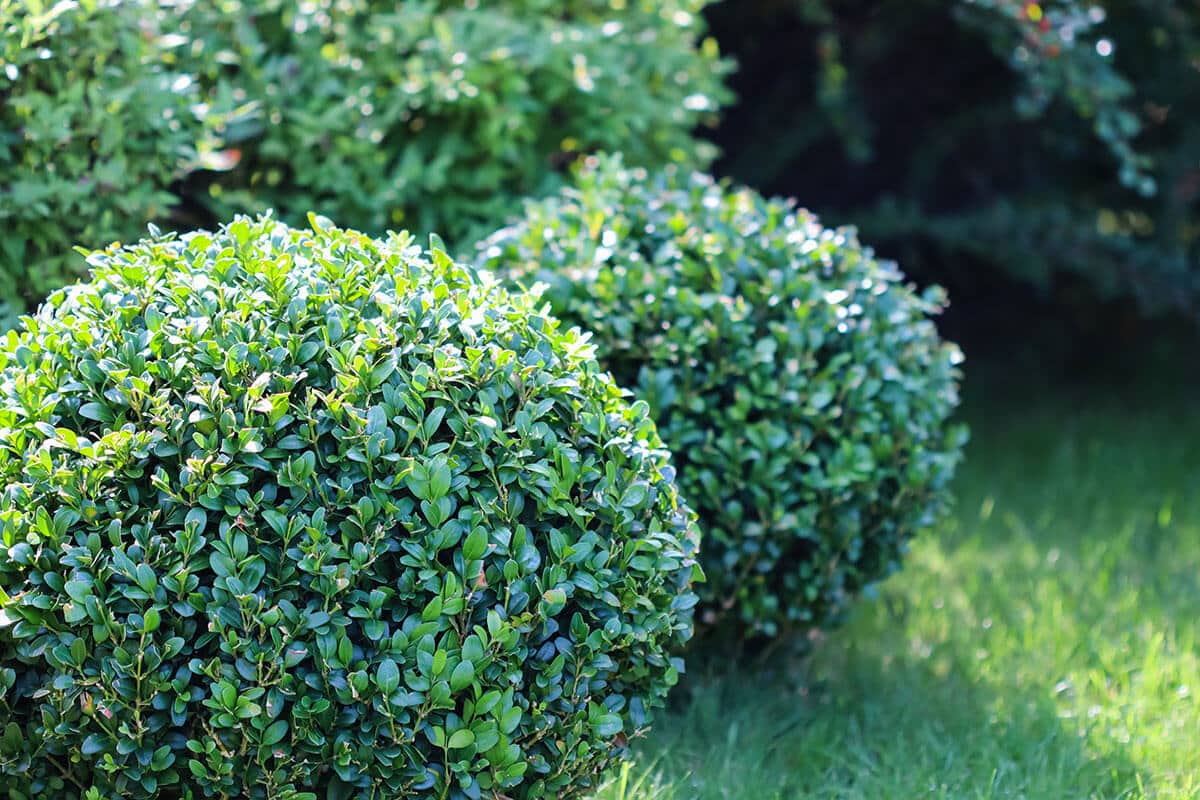 Green Velvet Boxwood
This rounded shrub is perfect for creating low hedges. Its beautiful deep green foliage is evergreen, so it will stay in place all winter. It is a very compact shrub that grows very slowly and is easy to prune.
Berberis Thunbergii
Beware! This is where things get prickly. Berberis are covered in thorns, which can protect certain areas from invasions by small unwanted animals. Its purple foliage, with beautiful light pink new growth, turns bright red in autumn.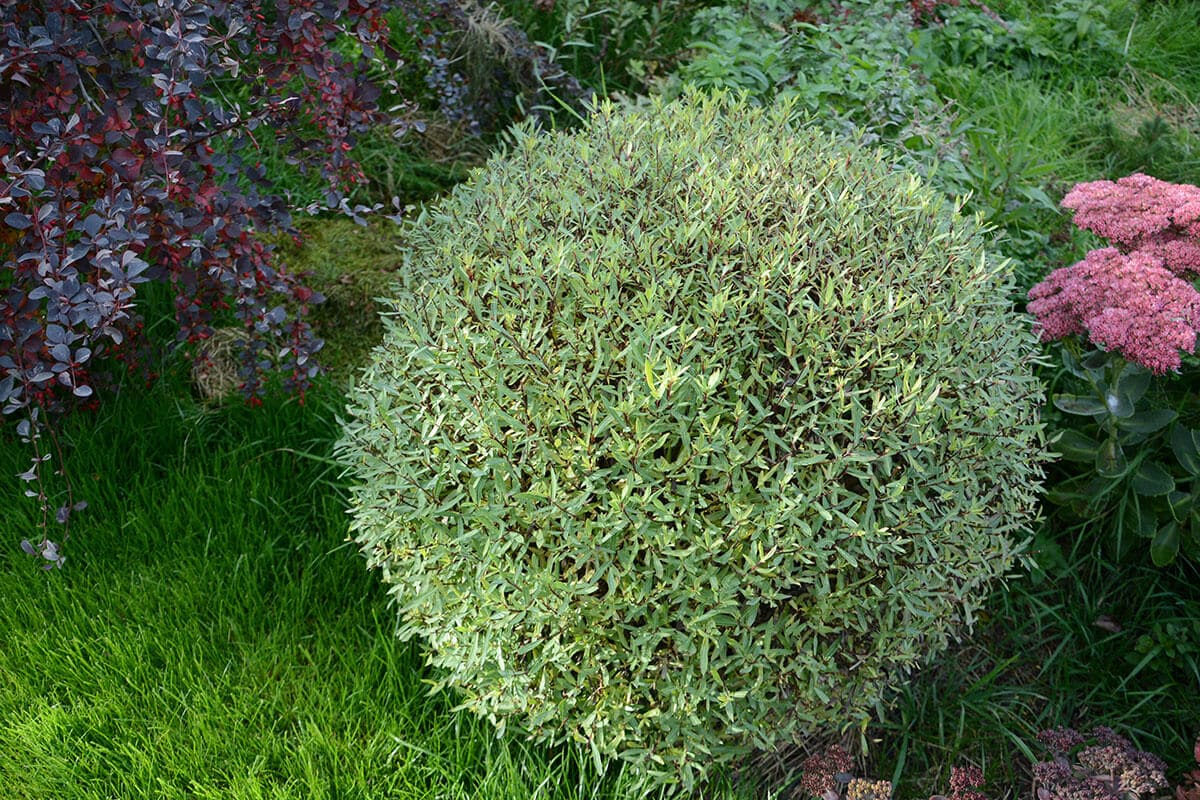 Purple Osier Willow
The fine silver leaves of the purple osier willow grow along purple-red twigs. This fast-growing shrub can be easily pruned to the desired shape. If your soil is clayey, this is the hedge shrub for you.
Of course, flowering and leafy shrubs are beautiful and practical, but there are other plants that can create excellent privacy barriers or define a space while drawing attention. Use your creativity to create unusual hedges.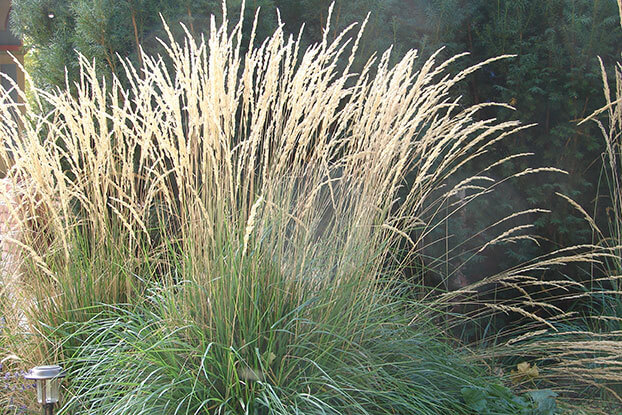 Calamagrostis 'Karl Foerster'
If you want your hedge to dance in the wind, choose an ornamental grass such as Calamagrostis 'Karl Foerster'. Its golden spikes give it a wheat-like appearance. It can grow up to 1.5 meters high.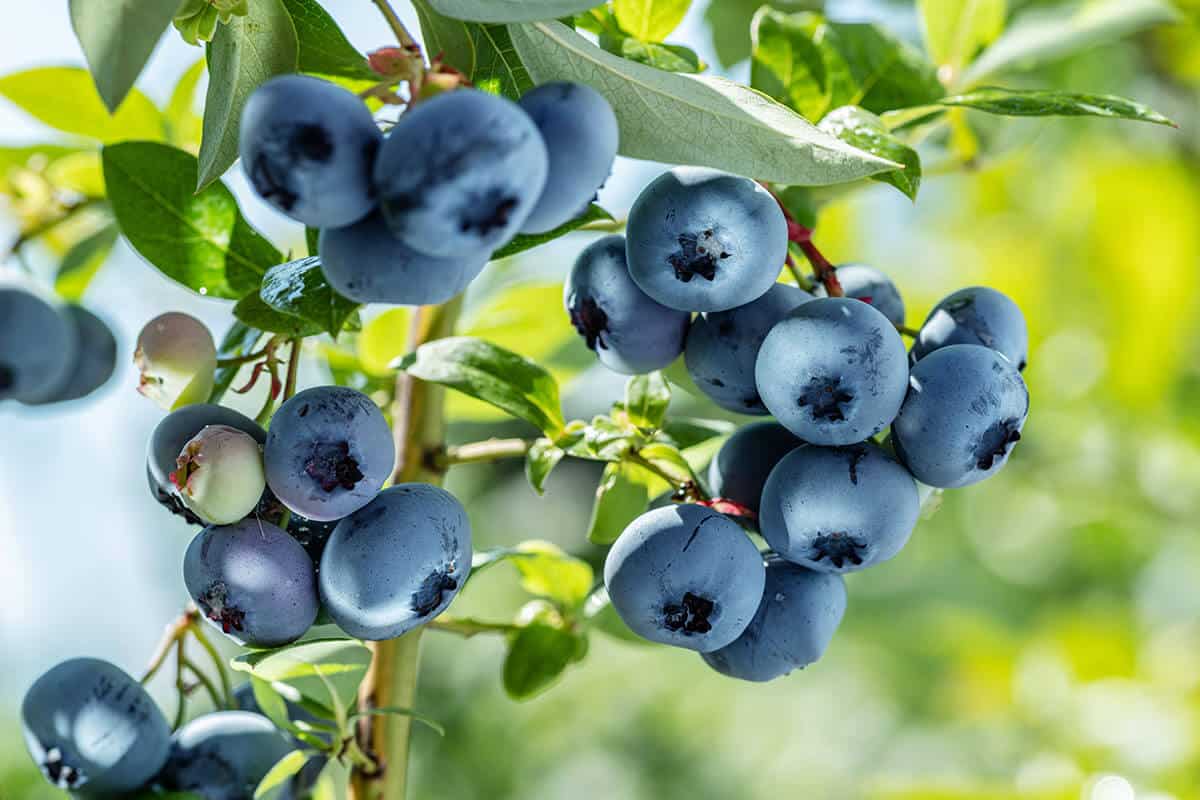 Blueberry
Combine business with fun by growing a blueberry hedge! Blueberries grow well and produce better in groups. These compact shrubs will not only give you excellent berries, but will also be a real eye-catcher all season long. They first bloom with small pink flowers, then fruit, and then turn a bright orange-red in the autumn.
There is no shortage of ideas for creating a hedge in your garden. Our garden centre advisors can help you find the best shrub or other plant species to make your flowering, leafy or other hedge work for you.